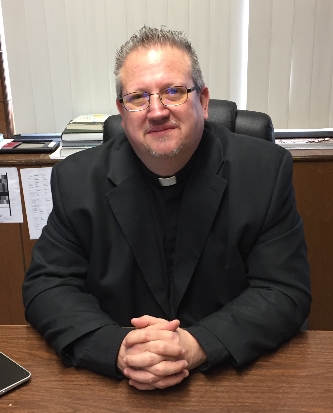 Pastor Bagnall's Advent Message
Third Week of Advent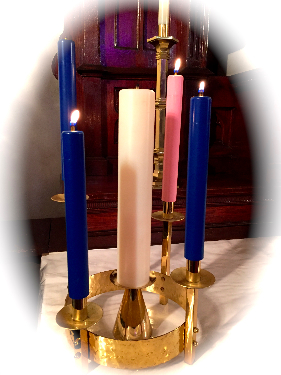 Greetings to you in the name of the Lord and Savior Jesus Christ! We have begun a new Church Year as we look forward to the coming of our salvation in Bethlehem. It is the season of Advent, of anticipation, but also of remembering. For as we look forward to the coming of the Christ as a child in Bethlehem, we remember the purpose of His coming, to die on the cross for our salvation.
This is the oft forgotten truth of Advent, the oft forgotten truth of salvation. Much of the Church in our time has made of this penitential season, a pre-celebration of Jesus' birth (some even renaming it entirely). And so, they sing Christmas hymns, ignoring the great and beautiful treasury of Advent hymns in our hymnals, and so ignoring the profound truth of Jesus Christ. For the truth is this, in order to understand and appreciate joy, one must know and experience sadness; in order to understand and appreciate the joy of your salvation, you must know and experience the depths of sin and death.
There is more to Jesus than His birth. He is far more profound a Savior than much of the Church would admit. His time on earth can be quite beautiful, and it can be profoundly ugly, He is both Law and Gospel, and to understand Him you must understand this, for both are necessary for your salvation.
From ancient times the Church has recognized and confessed this truth, this dichotomy of joy and sadness.And so, the Season of Advent connects us to the Saints of all times and places, it prepares us to sing with them the Church's song of repentance, that we might sing with them the Church's song of Salvation. As we come to the Lord's Holy Altar, we do not come alone. We are a continuation of what has come before us, a part of the eternal gathering of God's beloved children.We mourn with them the cost of our redemption, and we rejoice with them the fulfillment of our salvation.
So, it is a privilege to gather at the Lord's Holy Altar, for here we join the ranks of heaven. We sit with Angels and Archangels, and with all the company of heaven. And it is a privilege to celebrate with them the Advent of Jesus Christ among us, to mourn with them, and rejoice with them. And so, I encourage you this Advent season, to remember to come to your Lord's Holy Altar in the full contemplation of your sin, that you might know the true joy of salvation poured out from the cross. I pray that you may see the fullness of Christ in the anticipation of the manger, and in the fulfillment of the cross.I invite you to join us here at St. John's, and with all the faithful in heaven and on earth, to hear and remember your need for salvation, and receive its fulfillment at the altar.
May the Lord grant you a peaceful Advent tide, that you may come to the celebration of Christ's birth with faith and great anticipation.
In the promise of Christ Jesus,
Pastor Bagnall
"COME HOME FOR CHRISTMAS"
THE DOOR'S OPEN!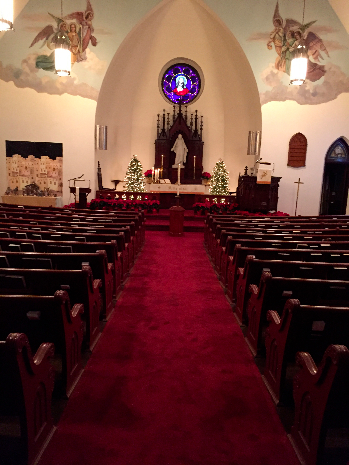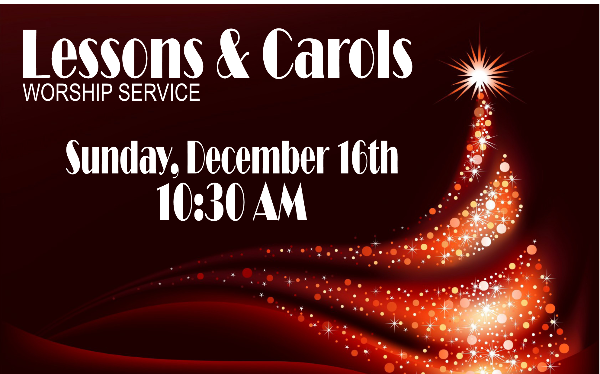 2018 Lessons and Carols Flyer.docx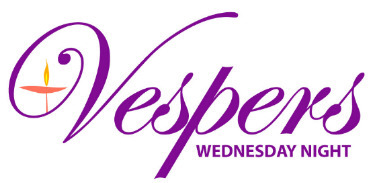 6-7pm Wednesday, December 5, 12 and 19.
Followed by an Advent Vesper Service at 7:30pm
Join us for our Advent Vesper Services each Wednesday at 7:30pm on December 5, 12 and 19 preceded by our Soup Suppers from 6-7pm. 3 Soups
(2 quarts of each) are needed each week as well as salad and dessert. If you plan on contributing or have further questions please contact
Pam Cavagnaro at (917) 887 0436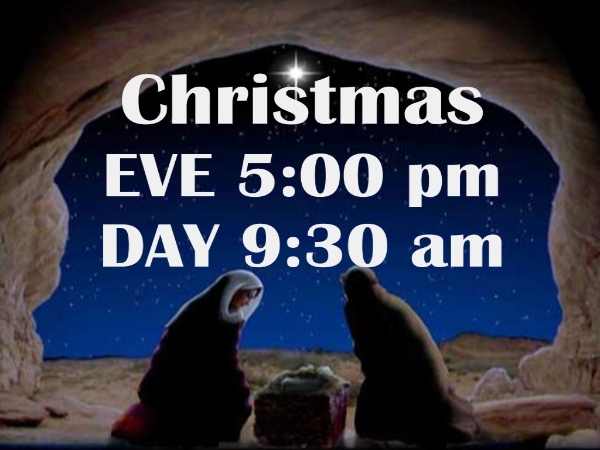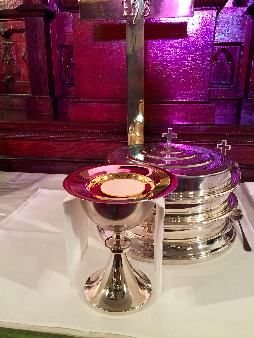 September - May 10:30 A.M.
SUNDAY MORNING DIVINE SERVICE
WITH HOLY COMMUNION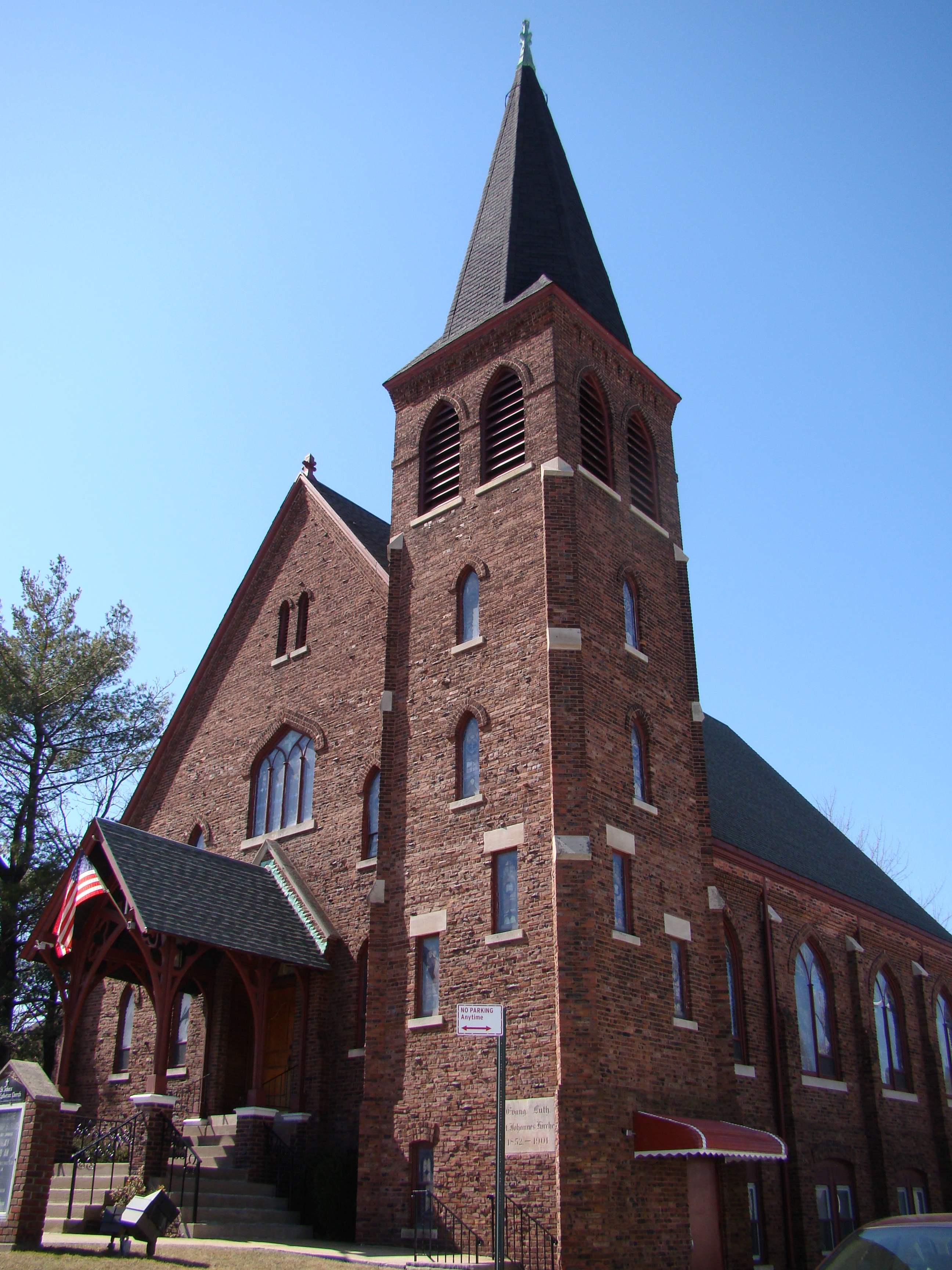 Church Musicians Jenn, Emily, Bill and Richard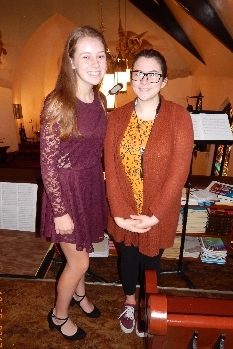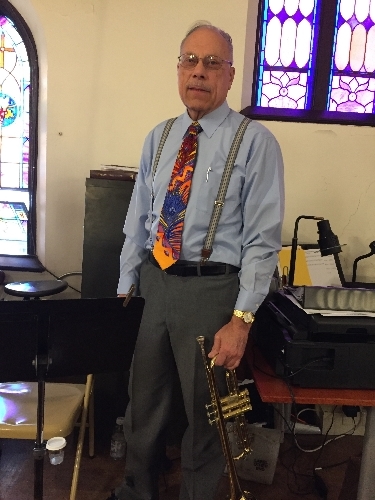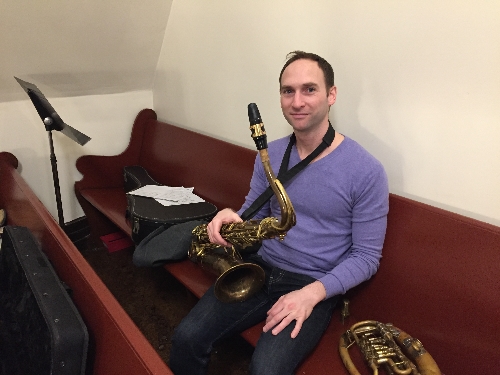 Hand-bell Choir

Kyle, Joe, Amanda, Yvonne, Ciara and Jenn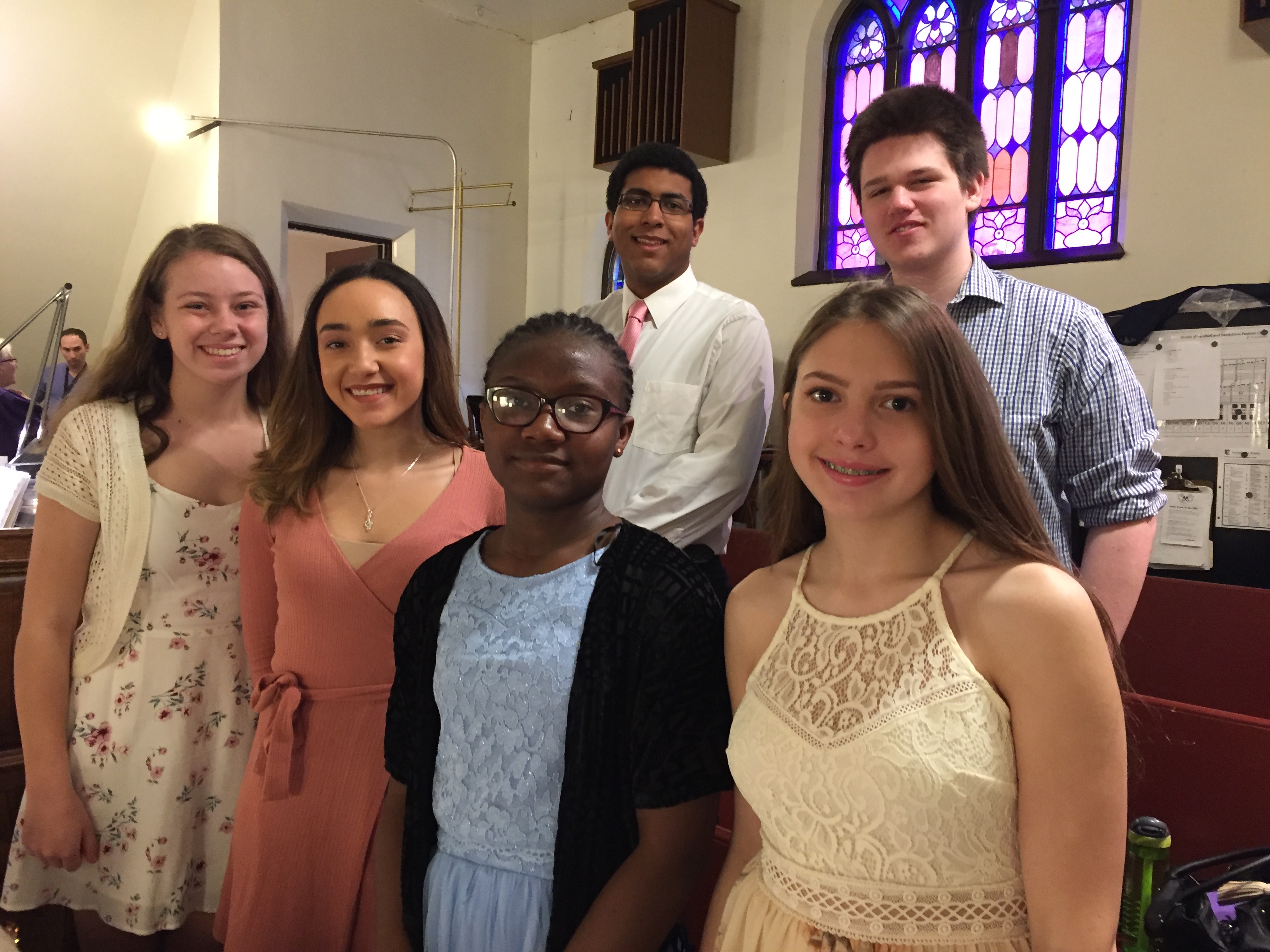 Adult Choir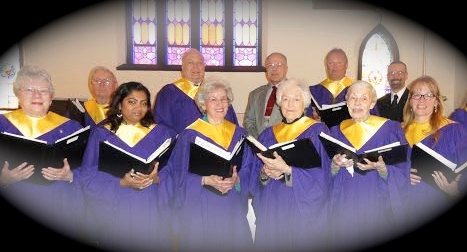 Janis, Linett, Joan, Rhoda, Anita, Susan, Les, Ray, Bill, Russ and Choir Director Thomas Sax
"Lead Me To Calvary"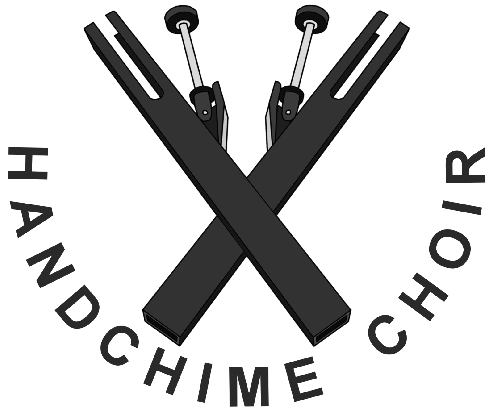 Isabella, Andrew, Advertus,
James, Melton and Edward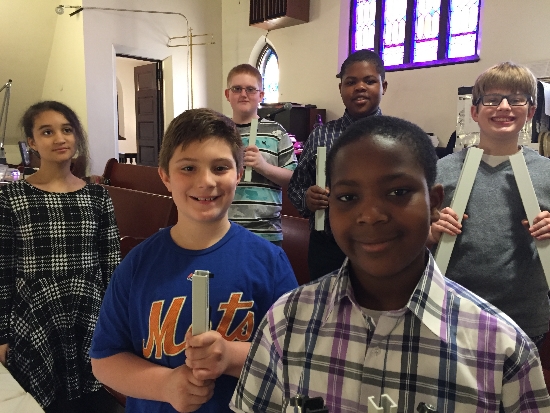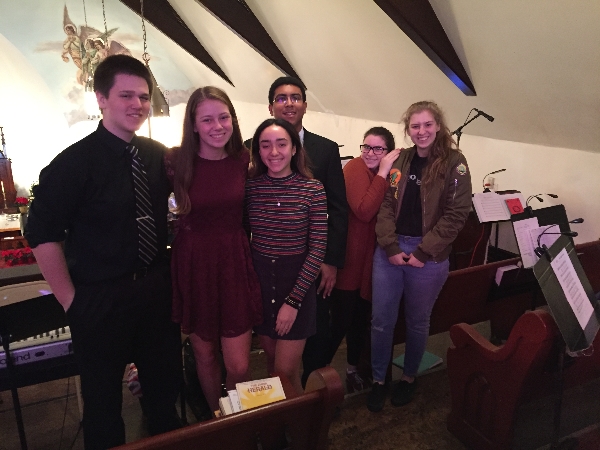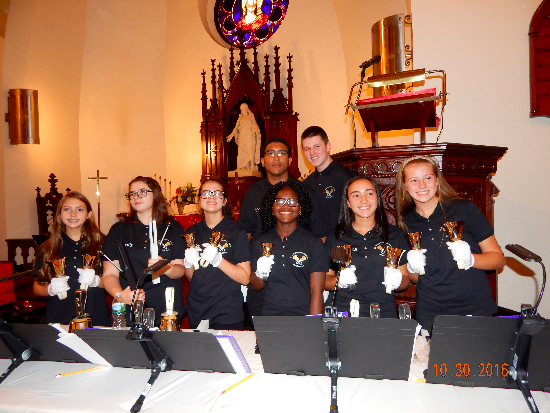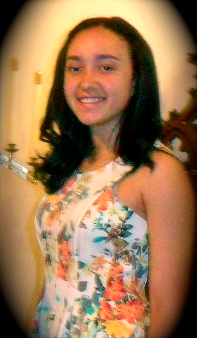 Ciara and Mr. Sax, "You Are Mine."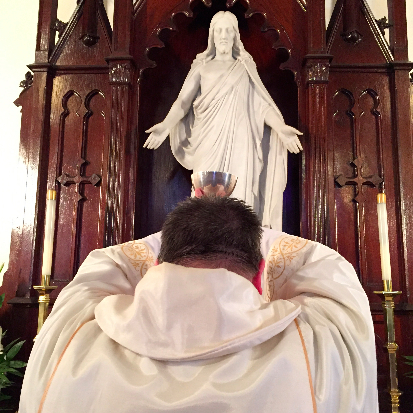 Please Join Us
Each Sunday as we celebrate
The Divine Service with
Holy Communion.
September - May at 10:30 a.m.
June -August at 9:30 a.m.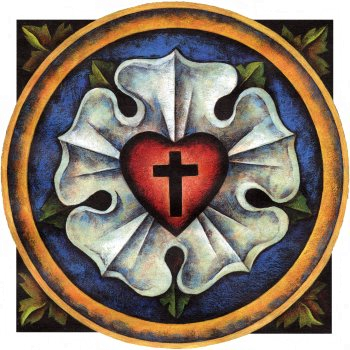 Look at Our Photos
Come see a slideshow of our wonderful community, and get a glimpse of some of the many activities that take place at St. John's Evangelical Lutheran Church.
Meet St. John's Evangelical Lutheran Church
Come to the About Us section to meet the staff and clergy, and find out what we're all about!