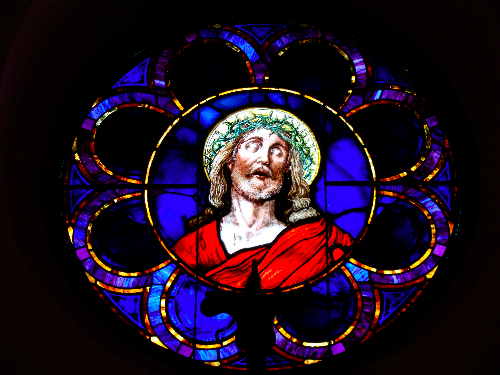 Welcome!
Welcome to the St. John's Evangelical Lutheran Church website. (Evangelical means we are Gospel Centered). We hope this site will help you learn more about us and our witness for Christ. We strive to recognize and nurture the Christ in ourselves and each person that we encounter along the way. Our church is a thriving community of believers, and lovers of the word of God. St. John's Evangelical Lutheran Church has a long tradition of outreach and service to its members and the community. We hope you will join us for service on Sunday to experience for yourself the fellowship of Christ.
Robert Browne Sr.
Robert Browne, 92 lifelong resident of Staten Island, passed away peacefully at home on August 14, 2018 surrounded by his loving family.
Bob was born July 8, 1926 to Albert and Catherine Browne. He was predeceased in death by his parents and his brother Albert.
After graduating from Curtis HS, he served his country during WWII as a Navy Cryptographer at Pearl Harbor. Following his Navy service, he earned his B.S. as a member of the inaugural class at Pace College.
Bob began his career as an auditor at Beyer and Clauser and then at Western Electric.
In 1965, he then began a 21 year career at Wagner College where he retired in 1986 as the Comptroller-Business Manager.
Bob was a lifelong member of St. John's Lutheran Church where he served as treasurer, was a choir member, a Sunday school teacher and he was on both, the church council and the school board. He was the last of the original founders of St. John's Lutheran School.
Bob is survived by his wife of 66 years, Rhoda (nee Thormahlen), sons Robert (Andrea) and Dr. Russell Browne, his grandchildren, Christopher and Katherine and many loving nieces and nephews.
He was loved by all who knew him for his kindness, generosity of spirit and a sense of humor that knew no boundaries.
Funeral will be held from the Cherubini McInerney Funeral Home on Saturday, 9:00am with a funeral service at St. John's Lutheran Church at 9:45am followed by a burial at Oceanview Cemetery. Visiting hours will be Thursday, 7-9pm and Friday, 2-4pm & 7-9pm.
In Lieu of flowers, donations to St. John's Lutheran Church and School would be deeply appreciated, donation should be sent to the church office at 663 Manor Rd. 10314.
ADDITIONAL MID-WEEK COMMUNION SERVICES
AVAILABLE DURING THE SUMMER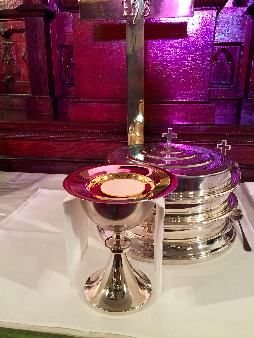 Dear Blessed Saints in Christ,
Greetings to you in the name of the Risen and Ascended Lord Jesus Christ, in whom we have the promise of life, hope, and salvation through His holy and precious blood on the cross. It has come to my attention, that there are among our number several souls who are not able to make a 9:30 a.m. service on Sunday mornings for a variety of reasons. In response to this, I have decided to offer a service of Holy Communion one Wednesday each month throughout the summer. For those whose schedules do not allow them to attend on Sunday mornings, you too may find rest in the forgiveness of sins poured out in the Sacrament of Christ's body and blood. This service is of course, open to all our members who would like to attend, even those who are able to attend the regular services of the Church.
We will begin slowly by having the services once a month, the first being on July 11th at 7:00 p.m. at St John's Lutheran Church, followed by services on August 1st, and September 5th. All are welcome, especially those who may have missed an opportunity to celebrate the Divine Service, and particularly those whose schedules do not provide the time to join at the Altar.
If you have any questions, please call the Church Office at 718-761-1600 or myself at 605-354-3703. The peace of the Lord be with you all.
In the Holy Name of our Savior Jesus Christ in whose promise we find rest,
Pastor Bagnall
SUNDAY MORNING SUMMER WORSHIP

Our summer schedule will begin on June 3 and end on August 26. During the summer months we celebrate the Divine Service at 9:30 a.m. During the summer months there is no
Bible Study, Sunday School, or instrument or vocal rehearsals. We will resume our 10:30 a.m. Worship on September 2, 2018.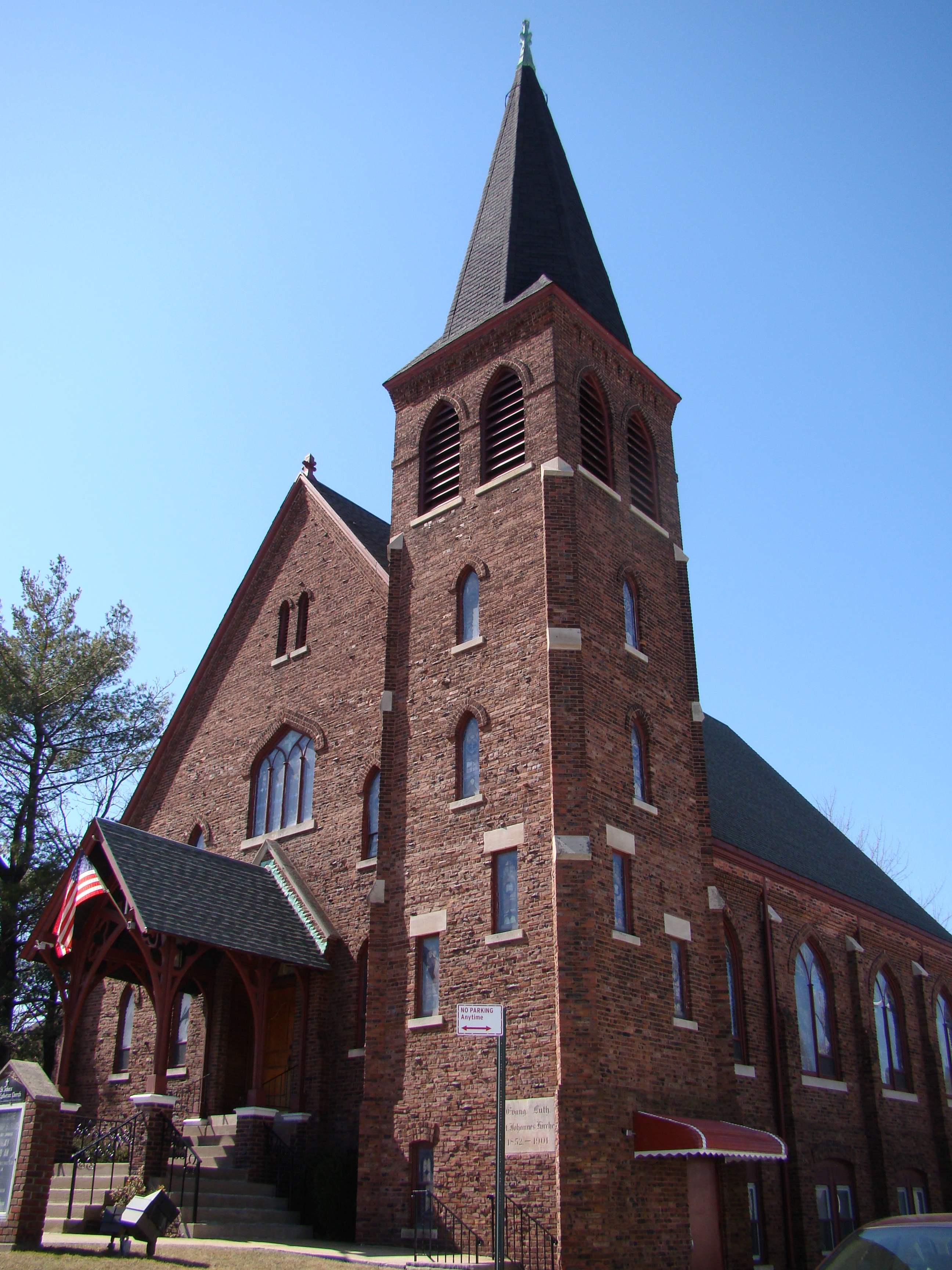 Church Musicians Gabi, Emily Jenn, Bill and Richard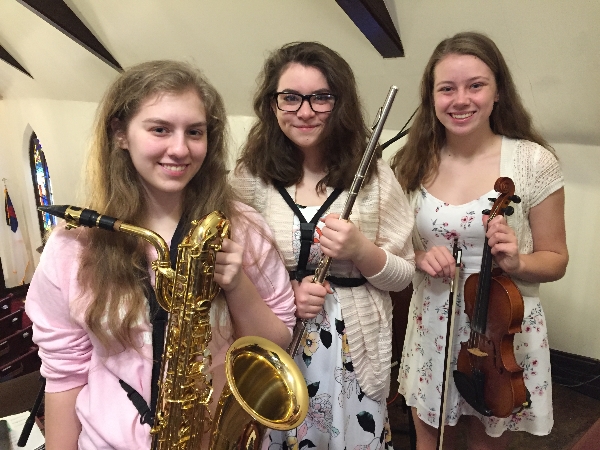 Easter Prelude, "Holy Week Medley"
(Arr. Thomas Sax)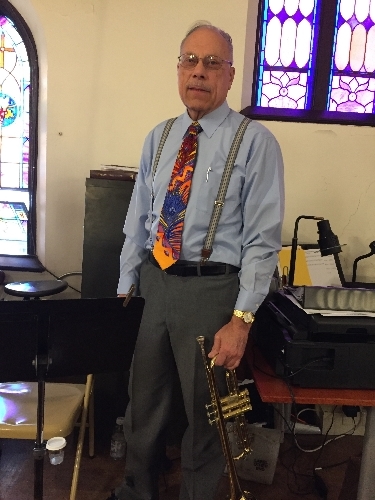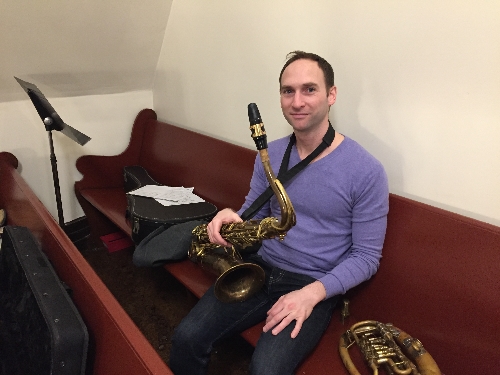 Easter Prelude "Up From the Grave He Arose."
(Arr. Thomas Sax)

Hand-bell Choir

Kyle, Joe, Amanda, Yvonne, Ciara and Jenn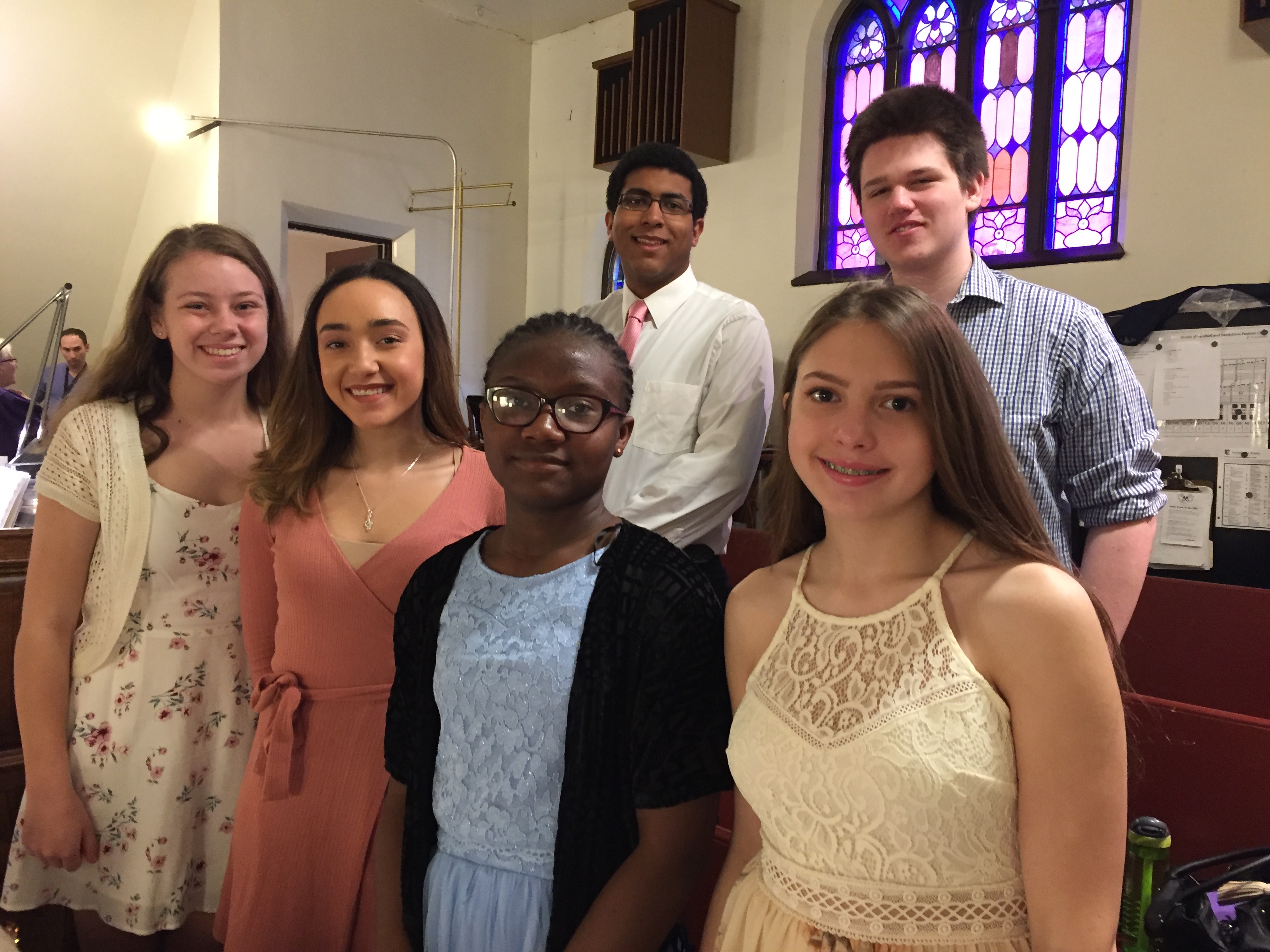 Adult Choir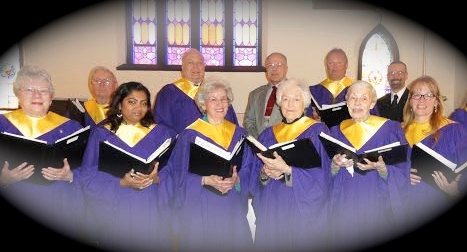 Janis, Linett, Joan, Rhoda, Anita, Susan, Les, Ray, Bill, Russ and Choir Director Thomas Sax
"Lead Me To Calvary" and
"We Gather At Thy Table"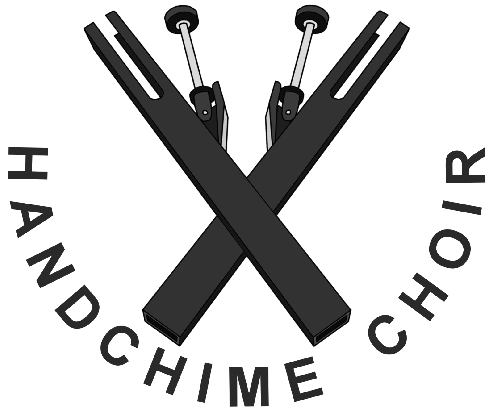 Isabella, Andrew,Advertus, James, Melton
and Edward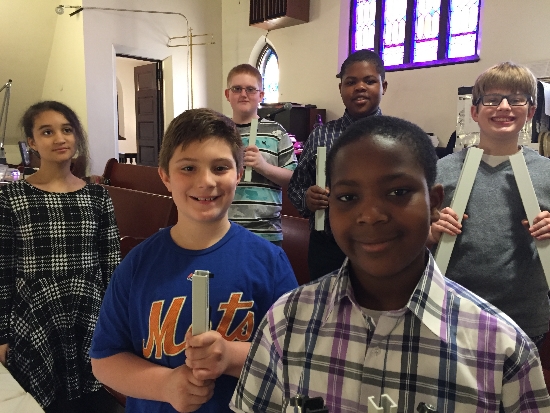 Hand-chime Choir
"Christ Has Arisen, Alleluia!"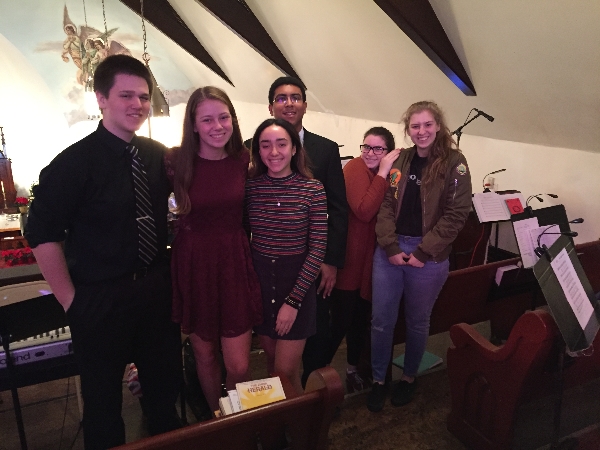 Welcome our newest musician Gabi Arrabito on the Baritone Saxophone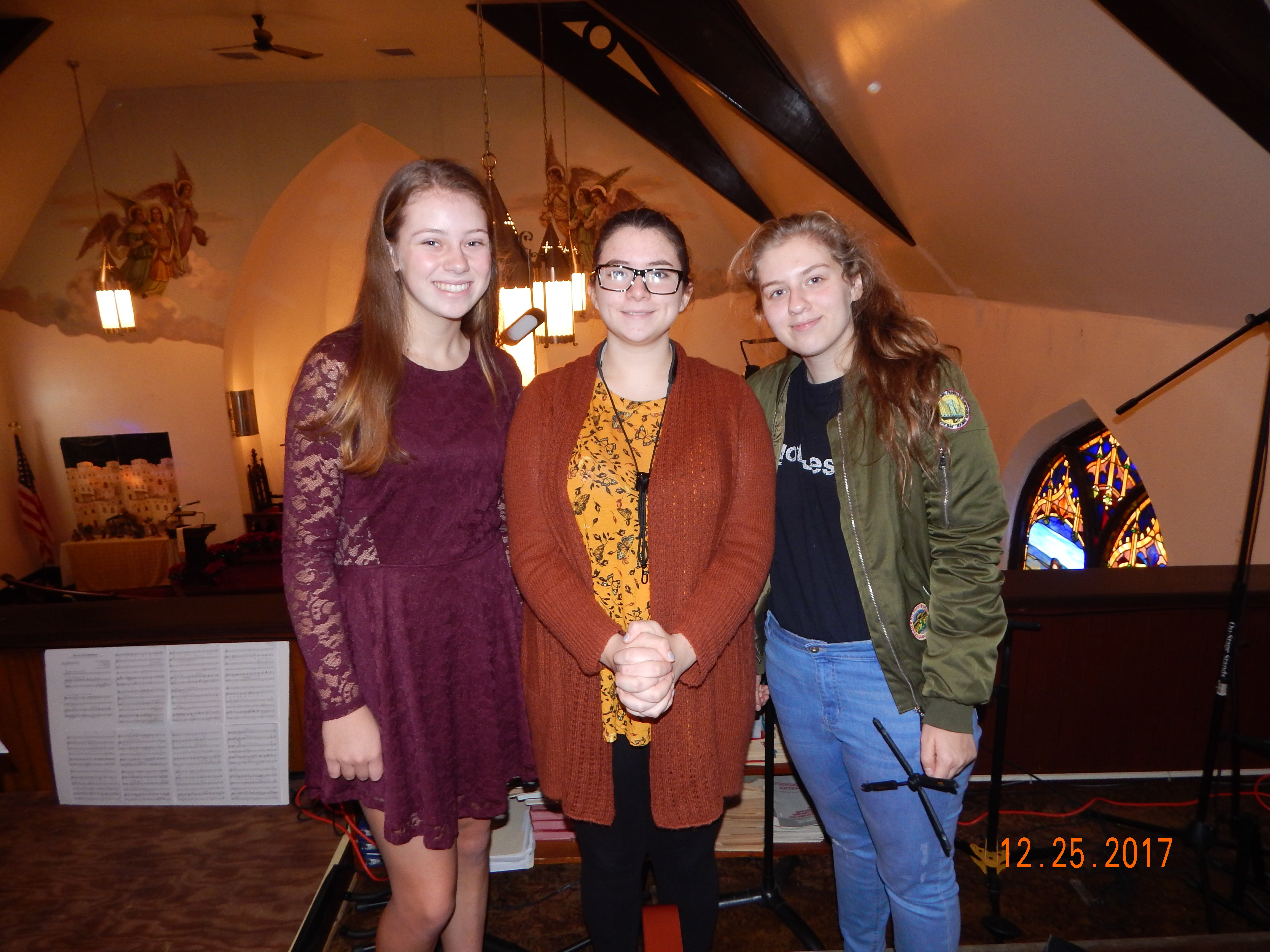 Jenn Mahoney, Emily Sullivan and Gabi Arrabito playing,
"In the Bleak Midwinter."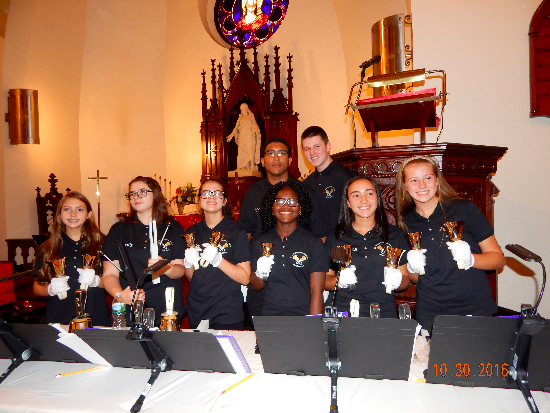 Hand-bell Choir playing, "Carol of the Bells."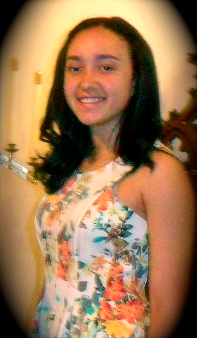 Ciara and Mr. Sax, "You Are Mine."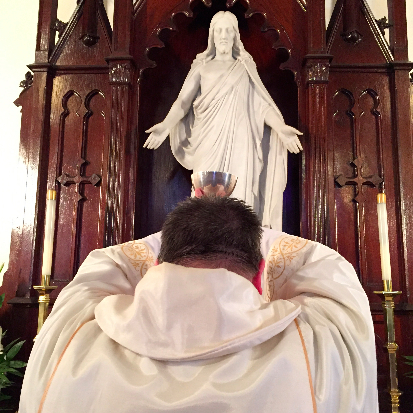 Please Join Us
Each Sunday as we celebrate
The Divine Service with
Holy Communion.
September - May at 10:30 a.m.
June -August at 9:30 a.m.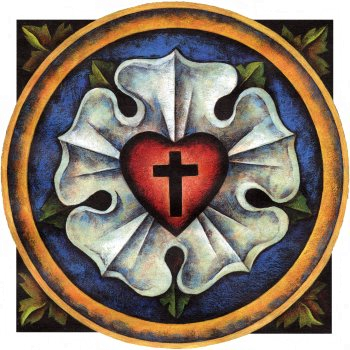 Look at Our Photos
Come see a slideshow of our wonderful community, and get a glimpse of some of the many activities that take place at St. John's Evangelical Lutheran Church.
Meet St. John's Evangelical Lutheran Church
Come to the About Us section to meet the staff and clergy, and find out what we're all about!